A mechanical workshop run by expert mechanics
The mechanical workshop of Smart State Rentals operates under the trading name of Fourways Autocare.
We deliver a range of high quality work and exclusively use Shell motor oils on all vehicles.
Servicing for cars, 2WD, 4WD and Mine Spec Vehicles
Having been involved in the automotive industry for 50 years, Smart State's workshop has extensive knowledge and expertise when it comes to maintaining and modifying vehicles used in the terrain of Queensland.
We have built up our customer base through consistently delivering on our company values of delivering first class service. Our team continually learn both on the job and through other education channels.
Modification solutions
Our team are able to modify vehicles for use in the mining industry or for other purposes.
Our services include
Our A grade qualified motor mechanics offer services of:
Manufacturer Log-book Servicing
Roadworthy Certificates
Mechanical Repair and Servicing
Lube Service
Fourways Autocare is a registered member of the MTAQ, the leading industry body governing motor trades in Queensland.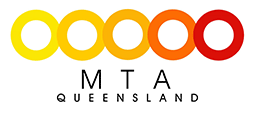 Contact us now to discuss your requirements, get a quote or book your vehicle in:
Call us now on +61 (0)7 4957 5588 or click here to contact us via email.